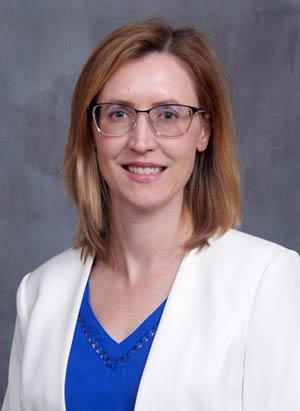 Dr. Paige Hixson is a board-certified internal medicine physician by ABIM and the primary provider at Henderson Internal Medicine. As a direct primary care provider, her aim is to provider more personalized care for her patients in a healing environment. Breaking down access barriers with extended visits, direct provider access and flexible contact options including telehealth to fit the patient's needs. With this model she is able to bypass the restrictions placed by insurance billing and authorization requirements.
Dr. Hixson is passionate about treating the whole patient. She takes time to listen to the patients to allow her to customize the care plan and education. Listening, empathy and compassion are key components of her care while making sure to follow up-to-date and evidence-based medicine.
Dr. Hixson attended Washington University in St. Louis with a BSBA in Marketing and French. Her Doctorate in medicine she earned from University Texas Medical Branch at Galveston. A recipient of the HPSP military scholarship she was a member of the US Air Force reserves while attending medical school and active duty for seven years following her graduation. Dr. Hixson completed her Internal Medicine residency training at Wright Patterson AFB in Dayton, OH. After residency she was an internal medicine physician in the US Air Force at Nellis AFB in Las Vegas, NV. Following her honorable discharge from the US Air Force, she has worked as a Hospitalist in Henderson/ Las Vegas, NV. She now returns to clinic medicine to rekindle what first brought her into medicine - impactful patient relationships that allow her to positively influence her patients' health and well being.